Vitanica: The Women's Health Company That's Not Just For Women
Vitanica: The Women's Health Company
That's Not Just For Women
We would like to devote this newsletter to Vitanica, one of the vibrant, small, local companies we have long supported. Vitanica was founded nearly 30 years ago by naturopathic doctor Tori Hudson. Portland-based Hudson has a long and impressive list of credentials to support her focus  on women's health.
Meet Dr. Hudson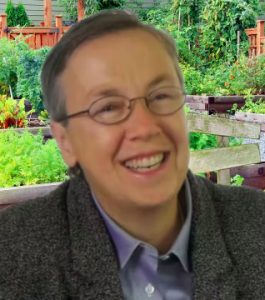 Tori Hudson, ND, is a nationally recognized author, speaker, educator, researcher, clinician and the first woman in the United States to become a full professor of Naturopathic Medicine. Dr. Hudson graduated from the National University of Naturopathic Medicine (formerly NCNM) in 1984 and has served the college in several capacities, including medical director, associate academic dean, and academic dean. NCNM was the first fully regionally accredited and recognized College of Natural Medicine by the U.S. Department of Education.
Dr. Hudson is currently adjunct clinical professor at National University of Naturopathic Medicine (NUNM), Southwest College of Naturopathic Medicine (SCNM), Bastyr University and the Canadian College of Naturopathic Medicine. She is also the Program Director for the Institute of Women's Health and Integrative Medicine. She is the founder and co‐director of Naturopathic Education and Research Consortium, a nonprofit for accredited naturopathic residencies. Dr. Hudson has recently been appointed as a faculty member of the Fellowship in Integrative Health and Medicine, Academy of Integrative Health & Medicine.
In addition, Dr. Hudson has been in practice for more than 35 years and is the medical director of her clinic, A Woman's Time, in Portland, Oregon.
About Vitanica
Dr. Hudson acts as Director of Research, Product Development and Education at Vitanica. Years ago she came to understand there was a lack of focus on the intricate and unique needs of women. To address these needs, and to develop a line of supplements which would meet her strict quality standards, Vitanica was created. With a line now containing over 80 products, the company holds a well-respected niche position in the dietary supplements industry.
In their words:
"Vitanica is committed to maintaining the purity and effectiveness of our dietary supplements. We believe this is accomplished by focusing on the principles that contribute to well designed products which will support health without contributing to toxicity, utilizing safe and effective ingredients. We seek excellence in our formulations by including optimal dosages, superior choice nutrient sources and clinically scrutinized products for maximal therapeutic benefit.

"We strive to use the highest quality, premium grade organic, wildcrafted or mindfully cultivated herbs available. Our herbs and extracts are selected on the basis of purity, bioactivity, and maximal therapeutic benefit. Raw materials and finished products undergo rigorous testing for identity, purity, and quality. Our entire product line is gluten-free, non-GMO and vegetarian suitable, including the use of plant based capsules."
Evergreen Nutrition is proud to carry this highly respected company. We will delve into some of their products on our shelves. While many of the products are formulas targeted for women, Vitanica also features a large array of gender-neutral products.
Women's Health Options from Vitanica
Vitanica has products in many different categories for women's health. Included are menopausal support, fertlity support, bone support, breast support, menstrual cycle support, and pregnancy support.
Maternal Symmetry is a high quality, high potency multivitamin and mineral supplement formulated for pregnancy support – before, during and after childbirth. As always, hypoallergenic and preservative-free.
OvaBlend complements comprehensive nutritional and exercise programs to maintain the endocrine system, support a healthy insulin response and normal, healthy ovulation. (In-store purchase only.)
Women's Phase I — nutritional and botanical research, including over a decade of Dr. Hudson's clinical experience, shaped this thoughtful and effective premenstrual support formula.
Women's Phase II is Vitanica's flagship product. It continues to be a successful option for menopausal women wanting to reduce symptoms and support the change in hormones naturally.
Yeast Arrest is unlike any other natural vaginal suppository. It features a unique homeopathic profile for symptoms associated with vaginal yeast infections as well as boric acid, Lactobacillus acidophilus and botanical ingredients.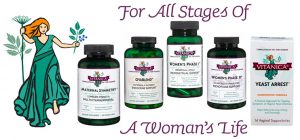 General Health Options from Vitanica
Adrenal Assist is one of Evergreen's perennial best-sellers. Nutritional and herbal support for healthy adrenal gland function and enhanced resistance to stress; promotes the ability to handle prolonged stress with ease.
CranStat Extra is a unique urinary tract support formula that integrates science and tradition. All the herbs are supportive in maintaining a healthy urinary tract immune response.
Luminous is a comprehensive hair, skin and nails support formula. It provides the minerals, and nutrient-rich botanicals supportive for collagen and circulation for healthy, glowing skin and hair.
Lysine Extra is based on nutritional research, botanical research and clinical data, this formula has been developed for its immune system support with the benefits of lysine.
MindBlend is based on the most up-to-date research in support of healthy mental function and cognition, this formula of nutrients and botanicals reflects Dr. Hudson's thorough and thoughtful research.
SleepBlend is a holistic sleep support formula featuring non-addictive ingredients supportive of the entire sleep cycle; promotes falling asleep, staying asleep and maintaining the balance of the circadian rhythm.
VeinoBlend contains select herbs and nutrients supporting improved venous tone and function, promoting healthy circulation in the lower extremities.
---
Back to Blog