Masks Off! Help for "Maskne"
Masks Off! Help for "Maskne"
Chafing. Rashes. Pimples in sensitive areas. No, this is not your posterior after your first time on a horse-back ride since you were a child. This is your skin's irritation after wearing a face mask for two years. With Oregon's indoor mask mandate drawing to a close, our faces will be revealed to the world again. Those faces, however, may be victims of the above issues and more. In this brief newsletter we will discuss some of the skin issues which may have developed from constant mask-wearing, and products and remedies which may help to alleviate these problems and heal your long-unseen face.
Face masks can cause skin irritation, mild bruising, acne (the dreaded "maskne"), and contact dermatitis. Particularly prone areas of irritation are the bridge of the nose, behind the ears, or along the chin line. The chin area may be sensitive due to moisture from breath compounding issues caused by rubbing of the mask. As far as acne goes, friction from the mask along with increased heat and humidity from trapped breath creates a breeding ground for acne-causing bacteria.
Soothing, Gentle Skin Care Ideas – Outside In
Some good, basic skin care — cleansing, hydrating, protecting — may go a long way toward alleviating your mask-generated facial skin irritations. To combat these types of irritations it is important to wash your face with a gentle cleanser. A good moisturizer is sensible as well. Here are a few ideas:
Mad Hippie
's
Cream Cleanser
is a pH-balanced cleanser which won't strip the skin of its protective oils. Soothing and hydrating oils of macadamia and jojoba thoroughly cleanse skin while antioxidant-rich botanicals protect.
Annemarie Borlind
's
LL Regeneration Gentle Cleansing Milk
with its LL Biocomplex plant and patented mode of action stimulates the skin's own cell renewal and soothes with extracts of calendula and chamomile. It contains no mineral oil derivatives and is vegan.
Skin Care Help – Inside Out
Wishgarden Herbal Remedies
offers Clear Complexion, a blend of classic skin-cleansing herbs such as burdock and calendula. This product is ostensibly an internal supplement but may also be used topically, dabbed on problem areas. It is made from organic or wild-crafted herbs and is gluten free.
Other Skin Regimen Ideas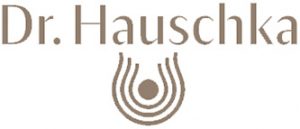 A mask is a wonderful therapeutic skin treatment which may address multiple skin issues.
Dr. Hauschka
's
Revitalizing Mask
offers soothing care and renewal for all skin conditions. The appearance of redness or blemishes is diminished, pores are visibly refined and skin appears even and toned. Skin glows with a healthy radiance. This product is free from synthetic fragrances, dyes, and perfumes and the essential oils used as a preservative are naturally antibacterial themselves, helping to reduce blemishes.
A Simple DIY Recipe
Raw honey is the perfect vehicle for a soothing, hydrating facial mask. It draws out dirt and impurities, attracts moisture to the skin, and is mildly acidic to benefit the skin's acid mantle of protection. It also is antibacterial so it is especially valuable for blemishes/acne.
Raw manuka honey
, in particular, possesses strong antibacterial properties that can help alleviate "maskne." Here is a simple DIY recipe for a mask treatment addressing blemishes, hydration and irritation:
2-3 Tbsp. raw manuka honey
½ tsp. raw apple cider vinegar, lavender hydrosol, or witch hazel
2-3 drops tea tree oil (for antibacterial power) or lavender essential oil (regenerating, antibacterial, soothing)
Combine all ingredients in a glass bowl. Apply a thin layer to damp or dry face. Relax for 10-20 minutes. Rinse off with warm water.
---
Back to Blog